The History Behind the Villicana Winery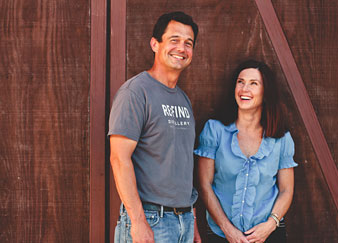 As of April 2002, a familiar Paso Robles wine label has a place on the map - literally. After almost a decade of learning about the art of winegrowing and winemaking, Alex and Monica Villicana opened their Westside Paso Robles tasting room, giving their hand crafted, award-winning wines a place to call home and fans of the label a place to visit.
The Villicana label owes its existence to an unsuccessful culinary school. After college, Alex decided to pursue his interest in food and wine and enrolled in a culinary program. When the school failed to open, he turned his attention to winemaking and took a job working the harvest at a local Paso Robles winery in 1990. He also began taking viticulture and enology classes at U.C. Davis.
In 1992, Alex was told that if he wanted to hand harvest some Gamay grapes, which were left over from a mechanical harvest, from a local vineyard that he could have the grapes for himself. He jumped on that offer and made his first wine and caught the winemaking bug. In 1993, he was at the right place at the right time when he was offered three tons of Cabernet Sauvignon fruit from the famed Tchelistcheff vineyard in the Adelaida hills. He was lucky enough to get fruit from that vineyard again in 1994, and was hooked on Paso Robles, not only for the quality of fruit being grown, but also because of the cooperative spirit and energy of the local winemakers.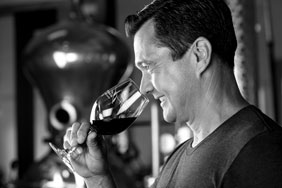 It was at that time that Alex started laying the groundwork for the Villicana Winery. Alex and his wife, Monica, purchase 72 acres on the Westside of Paso Robles. They specifically targeted the Westside of Paso Robles because of the climate and the calcareous (calcium rich), nutrient deficient, limestone soil. This is a terroir that translates to rich, concentrated wines. The varied elevation of this hillside property helps keep the temperatures down at evening thus lengthening the growing cycle.
In accordance to Alex and Monica's philosophy of wanting to truly understand every facet of the business, they personally planted their 13-acre vineyard. After much research and an in-depth soil and water analysis, they carefully selected the rootstock and varietals that were most appropriate for the vineyard conditions. The vineyard is planted to Cabernet Sauvignon, Merlot, Cabernet Franc, Zinfandel, Syrah, Mourvèdre, Grenache, Viognier, and Grenache Blanc. It is Bordeaux meets Rhone.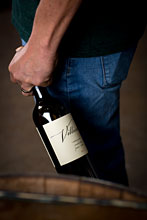 Maintaining total control over every facet of production has been the Villicana's passion from the start. The purpose of planting the vineyard was to achieve consistency and quality in fruit by utilizing estate fruit. Alex is solely responsible for everything from farming the vineyard to bringing in the harvest, to crushing the grapes, to the actual wine making process. He and Monica are often time found working in the cellar which is a treat for visitors.
As of 1999, the vines were finally becoming mature enough to be made into wine. This vintage marks Villicana Winery's transition to an estate winery. Villicana Winery produces fewer than 2,000 cases annually and is only sold through the tasting room and wine club. Alex and Monica have kept their production so small so they can focus on continually increasing quality and crafting memorable, food-friendly, small-lot wines.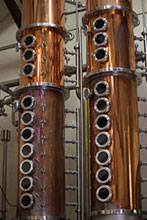 As of 2011, Alex and Monica launched Paso Robles' first craft-distillery creating a whole new industry in Paso Robles. RE:FIND Distillery was born from sustainable roots in that the Villicanas handcraft memorable vodkas and gin from the prized free-run juice from premium Paso Robles red wine grapes that isn't being made into wine. This includes red wine grapes they personally farm on their estate vineyard.
RE:FIND Distillery is one of a kind as the Villicanas also collaborate with brewers on the Central coast to craft local, California whiskeys. The Villicanas are innovators who have achieved unparalleled quality in their spirits by using all natural, premium local ingredients, and distilling 100% of their spirits at their winery/distillery in Paso Robles.
Villicana Winery & RE:FIND Distillery are truly sustainable vineyard to bottle operations built on passion.
Come be a part of the dream!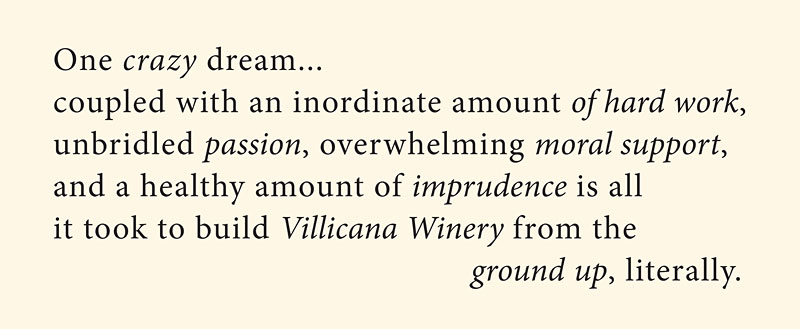 Mouse Over above image to enlarge. Click Here for full size image. Click Here for Image Transcript