Visit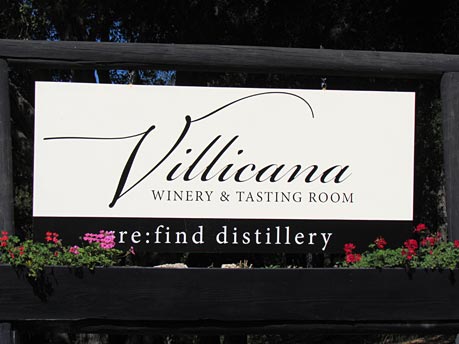 Closed:
Thanksgiving Day, Christmas Eve, Christmas Day, New Year's Day, & Easter
We are located on the west side of Paso Robles at
2725 Adelaida Road. 805-239-9456
Tasting Hours
Tastings: Wednesday - Sunday
Reservations Encouraged
We are conducting our tastings primarily outdoors. Space is limited so reservations are recommended, especially on Saturday. If you have a special request please contact us via email.
For Tastings
Tastings are conducted primarily outdoors - please dress accordingly.
We may need to cancel reservations if the weather is extreme (100+ degrees) and we are unable to safely conduct a tasting for you. We will contact you if this is the case.
The largest table we have seats 6 people. If you have a larger group, please book 2 reservations and in the Comments to Us section write Table 1 of 2, and Table 2 of 2. If you have a group larger than 12 people then you must contact us or we will not be able to seat your group together.
When booking a reservation, please account for the number of people who will need a seat (including children and designated drivers), not the number of people tasting. We are limited to the number of chairs we have.
Dogs are welcomed on leash and with their owners
We are a no smoking property
Tastings Include:
Our tastings consist of both a flight of Villicana wines and a flight of Re:Find distilled spirits. Due to this, most people choose to share their tasting.
Each tasting is $20 and is waived with the purchase of 2 bottles (wine and/or spirits) per tasting.
Each tasting appointment will be allocated 1 hour and 30 minutes before we need to clear the table to get ready for the next group. We are unable to host groups for longer than this period of time as our capacity is extremely limited.
We offer charcuterie plates for $12, and outside food is welcomed. Please remember that you only have the table for 1 hour and 30 minutes.
Tasting costs are waived for club members and 2 guests (4 total).
Click Here to Make a Reservation
---
Click here for our current tasting list/notes
---
We encourage you to enjoy our wines responsibly. When wine tasting in Paso Robles please designate a driver or arrange for a professional driver.
Toast Tours - (805)400-3141 - https://toasttours.com
Lush Limo - (805)226-5558 - http://lushlimo.com
Uncorked - (805)459-4500